Conte pleads for patience after 'miracle' title
Chelsea Conte pleads for patience after 'miracle' title for Chelsea last season Nizaar Kinsella Click here to see more stories from this author Chelsea correspondent Last updated 2 years ago 09:29 11/5/17 FacebookTwitterRedditcopy Comments(1)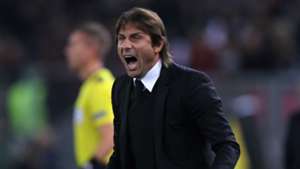 Getty Images Chelsea Antonio Conte Manchester United Premier League The Blues boss has made a strong statement about exaggerated expectations around Stamford Bridge despite last season's league success Antonio Conte has moved to calm expectations down among the fan base after he led Chelsea to what he describes as a "miracle" sixth title win in the club's history. Chelsea face Manchester United on Sunday after a humbling 3-0 defeat in the Champions League to Roma on Tuesday. Conte admitted to making a mistake by switching Gary Cahill from a left centre back role to the right side but that hasn't stopped him coming in for heavy criticism since the defeat. Chelsea 6/1 to beat Utd 1-0 Article continues below Editors' Picks Lyon treble & England heartbreak: The full story behind Lucy Bronze's dramatic 2019 Liverpool v Man City is now the league's biggest rivalry and the bitterness is growing Megan Rapinoe: Born & brilliant in the U.S.A. A Liverpool legend in the making: Behind Virgil van Dijk's remarkable rise to world's best player However, Conte believes that Chelsea's title win of last season has inflated expectations around the club to unrealistic levels and he has called for calm ahead of his side's match at Stamford Bridge on Sunday. "It's not simple to repeat and then to win [the title]. Above all here, above all in this league. It's not simple," Conte said. "You have to try to do this. You have to consider the real situation that you stay now. I said to you a lot of time that now we are trying to build something important. Now we are trying to put the fundamentals for this club."Don't forget that in the last four, five years we lost a lot of important players for Chelsea: Drogba, Petr Cech, Lampard, Terry, Ivanovic, Mikel, Ashley Cole. I'm talking about players that wrote history in this club, because they played for many years and they played Champions League games, semi-finals, finals.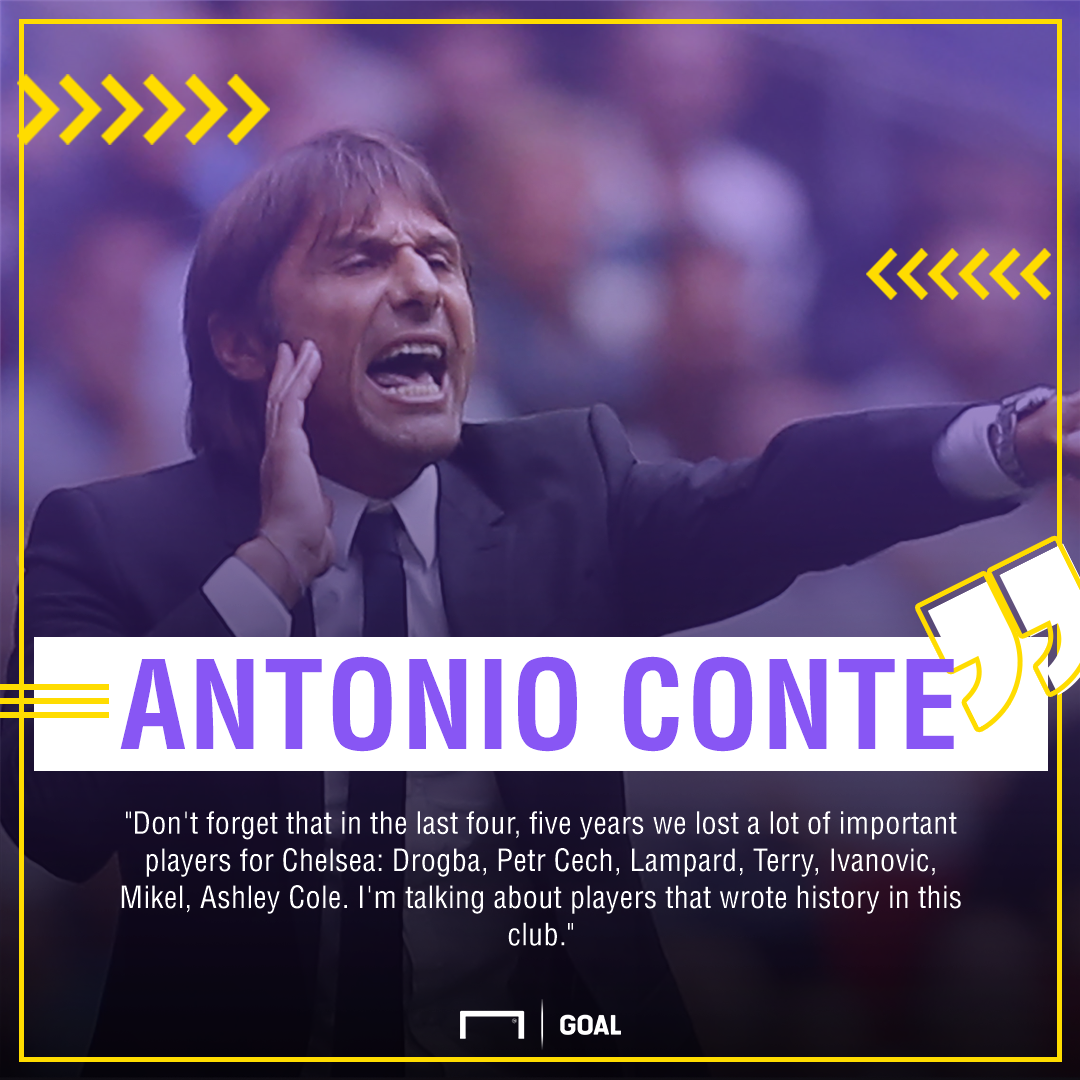 "Now we are restarting to build something important, to try to put the club again to be able to face this type of situation. If we think I do this (snapping fingers) and we are ready to fight. It's not simple. Last season what happened was a miracle. It was a miracle, because we had the same players that the season before finished 10th."Okay our transfer market was with Batshuayi, Luiz, Kante and Alonso. If I don't remember badly, you [the media] were the first to say Chelsea is prepared this season to become worse than the previous season. I remember the headlines. I have to say when I make mistakes, but also you have to do the same."We must be ready to do something special. But we must be realistic and to understand that we are building, we are creating a base. We are creating a foundation. In this season we bought five new players and we have 16 senior players."Honestly, I think I earned my time here with the win of last season. I earned my time. I don't like to ask for time. I like to tell the truth. My truth is this, maybe some don't agree with me, but I like to tell the truth. I don't [decide that I] want to take time, for what? The situation is very clear."My task is to work and to put all myself for this club. Then if it's enough, okay. It's won't be enough, okay the same. I will continue to live. I always like to tell the truth, first of all to my club. I think the most important thing is to try always to tell the truth.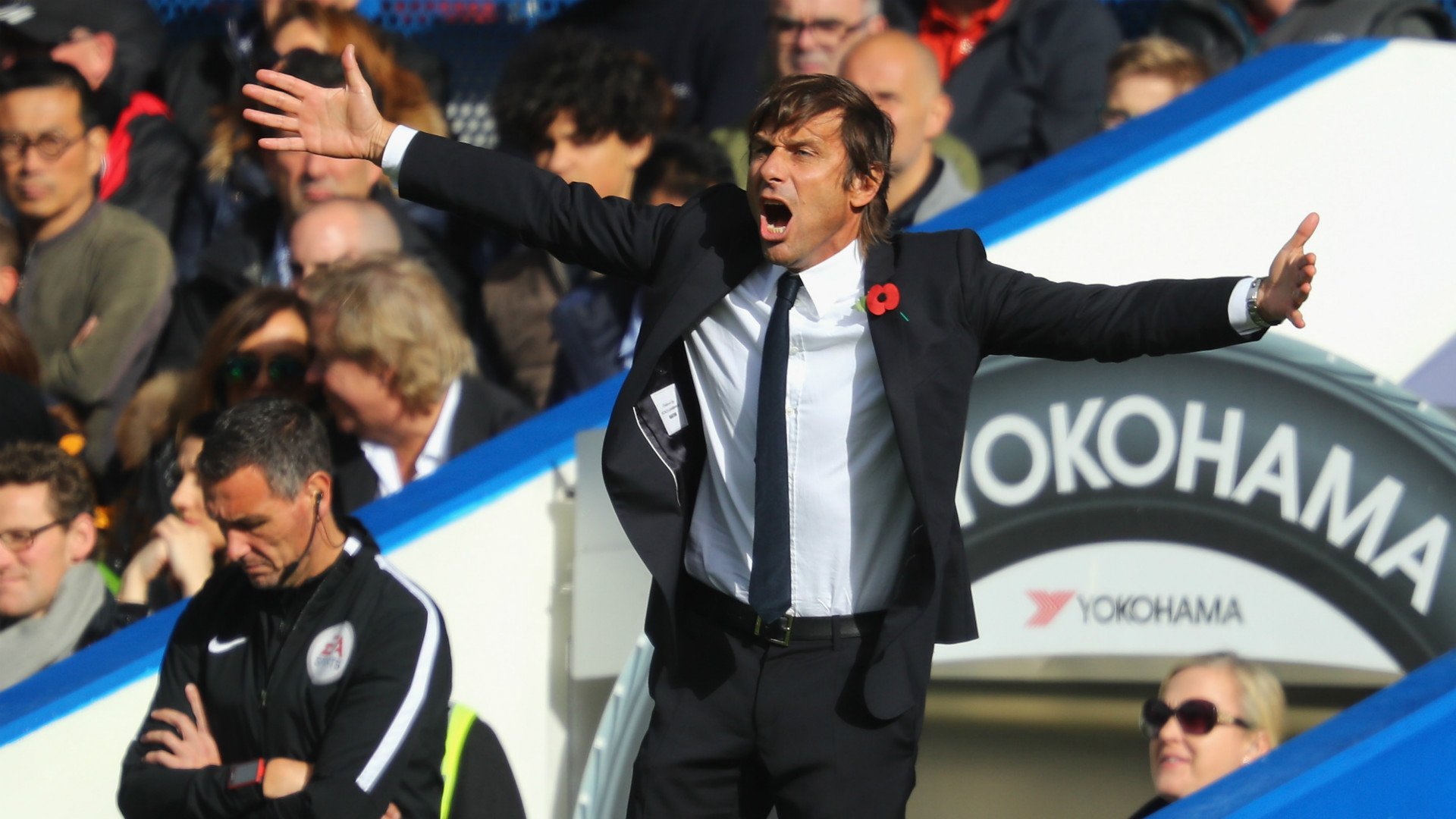 "Sometimes it's better a good lie than a bad truth, but in my opinion, I'm a person who always prefers to tell a bad truth than a good lie. In this way I have the respect of the people that I tell the truth to."The Italian called for patience as the club tries to build something special, claiming that it would take some time to put everything together. "We are trying to build something important," he continued. "It's important to have the patience and then to have the time to do this. I understand that it's not for all to have patience. But patience is a big quality. For example, I have not a lot of patience, honestly. But after last season, I'm proving a lot to do this."Conte faces the man he replaced on Sunday with Jose Mourinho having led Chelsea to an impressive run of three titles and four cups over a two spells at the club.Mourinho and Conte's relationship has come under the microscope but the Chelsea boss revealed that he doesn't have friendships with any Premier League managers after the sacking of Claudio Ranieri, who was let go in February by Leicester City.Ranieri became the latest Premier League winning manager to get sacked in the following season after the likes of Mourinho, Roberto Mancini and Manuel Pellegrini suffered the same fate in seasons gone by. Conte was asked about whether Ranieri had told him about what happens to Premier League winning managers and the Blues boss seemed aware of the unfortunate trend. "I have to stay with my fingers crossed," said Conte when asked about 'the curse of the Premier League winning manager' before comparing his side's achievement last season with Leicester's. "I think Leicester did a great miracle, because to win and usually you are used to fighting relegation is a miracle, a big miracle.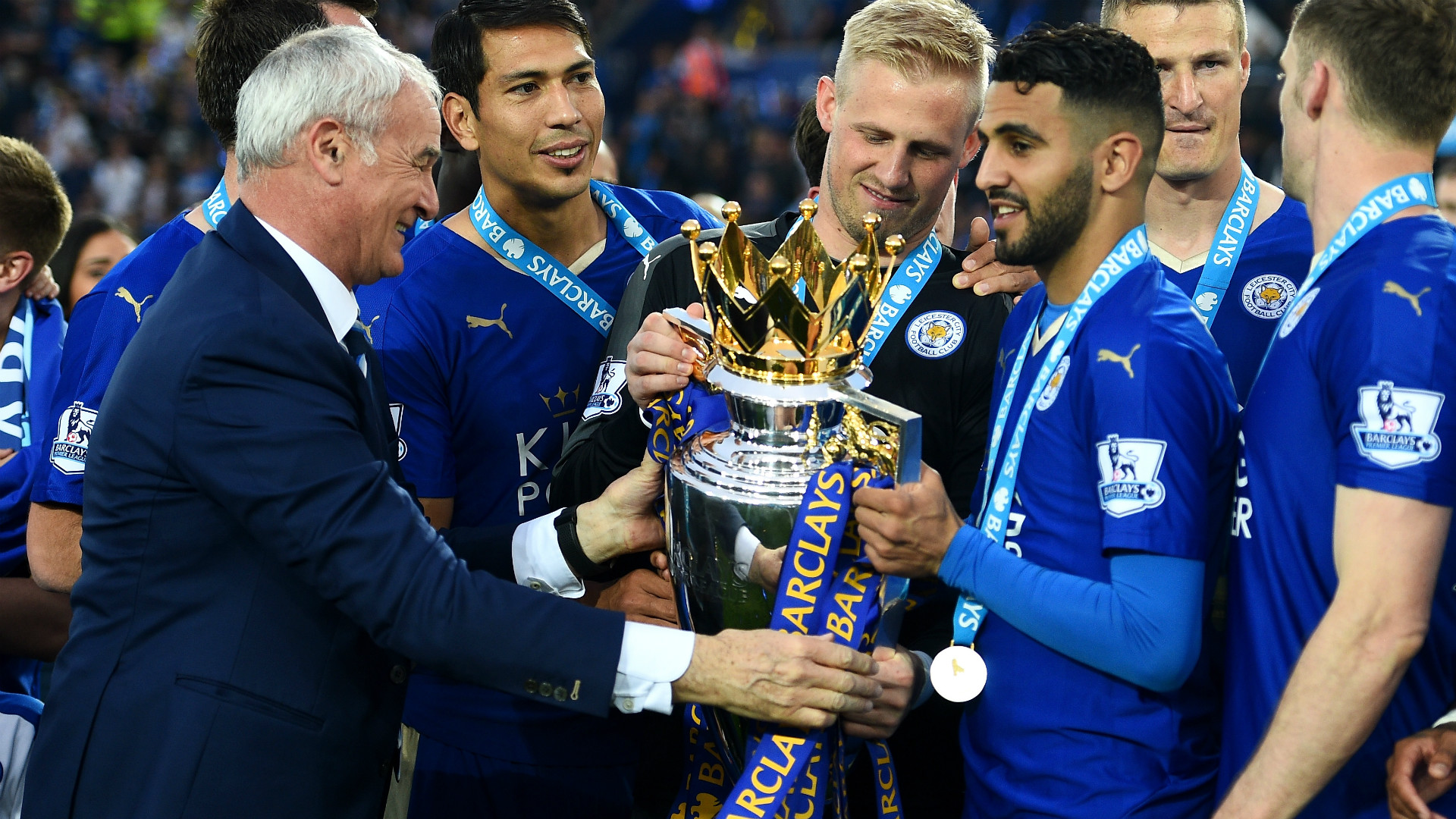 "I think Claudio did a fantastic job, an incredible achievement. At the same time, you have to understand there are different miracles that are the same miracles. For Chelsea, who are used to winning the league in the past, also you have to understand when you win the league, what time is a good time to win the league or is a surprise."If this is a surprise it means you are doing a miracle. I think last season was a miracle for us. Chelsea's name sometimes covers the miracle, only because your name is Chelsea. When you finish 10th you have the opposite of the miracle."